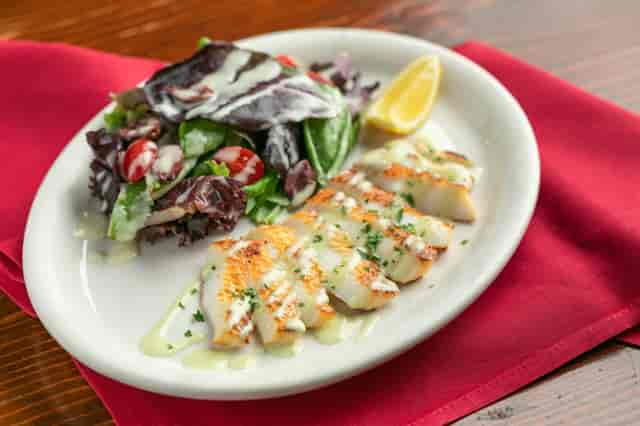 About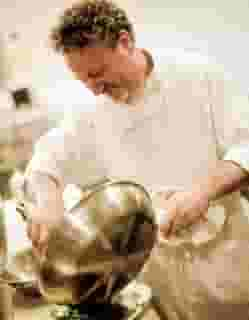 About Colori Kitchen
Colori Kitchen is a small neighborhood restaurant located in in a petite storefront on Eighth Street downtown's historic district, where new architectural wonders coexist next to historic landmarks creating the perfect balance of old and new that embodies what the restaurant's soul is all about.

Colori kitchen's façade is barely noticeable from the streets, but once inside the atmosphere is hospitable and cozy with a long brick wall cover with art display and bright wall colors that gives the room a European ambiance reminiscent of a "Trattoria", an Italian country style dining, made casual by wooden tables and chairs and an airy open kitchen , that sourrounded by a deli style counter and ceiling lights, offers thepossibility to watch the chef in action.

The resturant is notorious within locals and was founded merely ten years ago by chef Luigi Barducci Contessi and his wife Paola, who had different ideas and dreams in mind but "mix" them together like colors on a painters' palette and created Colori, which in Italian colors a name symbolizes both the array of ideas of the owners and born by the idea of mixing togheter different thoughs and with no formal exprerience but a lot of hope, passion for food and quite a bit of courage, decided to open.

The common inspiration for them was to offer top quality food without necessarily charge people a huge amount of money, adding to people's dining experience the warmth, and of course a bit of the drama, that only a real Italian family can offer.
About the Chef & His Family
Luigi Barducci Contessi was born in Gorizia, Italy, but grew up in Verona, the city of Romeo and Juliet. Luigi grew up by observing his mother Lidia cooking each meal for the family, and Sunday Luigi's father would make his special home made fresh pasta.His passion for cooking sparkled by simply growing up in his family eviroment where food was considered a way of coming together.

Luigi was only 13 when he enrolled in "Bardolino Chef School" and after gradution he immediately started working in restaurants. However, because of his passion for Harley Davidson, blues music, and overall an attraction to American culture, he decided to move to the United States, where he worked at "Locanda Veneta" for few years and then moved "Ca Brea" resturant where he become and remained the executive chef for 16 years. It was only after meeting his wife and becoming a father then he embarked in the adventure of opening his own restaurant thus Colori dream started.